Sebastian Marek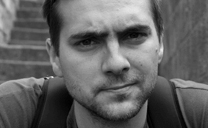 I have over 12 years of experience in software engineering. I am a Software Architect at Plusnet a Sheffield-based ISP, now part of the BT Group. During my 6+ years journey with Plusnet, I have helped set up the continuous integration environment as part of a long-term drive towards Test-Driven Development and I am currently supporting engineering department by maintaing and implementing long term technical roadmap and automating internal development processes. In my free time I occasionally contribute to opensource software like PHPUnit, phpUnderControl, Behat and Sonar.
---
Effective code reviews
It's not easy to perform a good code review. Often done in a hurry just to get it done, it only makes things worse. People treat it as an obstacle, not a helpful thing. I am gonna tell you why code reviews are important and how they can help you maintain good quality code. I will not only tell who are the code reviews for, how to raise a useful code review, but also how to perform a good code review in the quickest time possible.