PHPNW13 wouldn't be possible without the kind support of our Sponsors.
Everything from the catering to the goodie bags have been made possible by Sponsors contributions and for this we are massively thankful to the organisations listed below: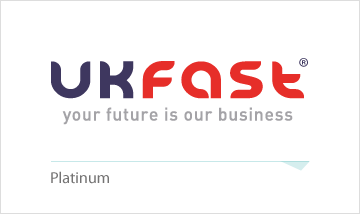 UKFast
UKFast is a Manchester-based hosting and colocation company founded in 1999 by entrepreneur Lawrence Jones.
The 200-strong team delivers fully-managed dedicated, cloud and hybrid solutions to over 4,000 clients including Pringles, British Cycling, Virgin and Square Enix.
We build our own energy efficient, bespoke data centres, populate them with top-of-the-range servers and connect them to the internet at the fastest speeds possible, keeping businesses in touch with their customers 24/7.
We're obsessed with innovation – we spent £5million on it last year. Our R&D team benefit from the Google 80/20 rule, spending one day out of five on development and building their own products.
In 2013 UKFast launched eCloud, the largest available cloud in the country, representing a £12 million investment in best-of-breed technology and a support promise that is unrivalled in the industry.
As well as using us to deliver your own hosting, we also have a highly-competitive Partner Programme which, amongst other benefits, allows you to generate 10% monthly-commission payments on referred business.
Get involved
Grab one of our team at the event if you are interested in finding out how we could help power you and your clients.
Or, if you'd like to find out more beforehand drop us a line on 0800 458 45 45 or email marketing@ukfast.co.uk
PS. We are always on the lookout for new superstars to join our team. Drop us your CV at the event or contact our HR team direct on hr@ukfast.co.uk.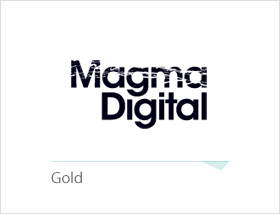 Magma Digital
Magma Digital Ltd are PHP experts
who not only initiate and complete new projects but also relish the challenge of adopting existing or failing projects. We apply our skills, abilities and confidence into all our  projects to create world-class web applications that will meet the needs of SME and Enterprise organisations alike. No matter what troubles clients have, we can help you solve them! If you think you can handle it – come and join our team!
Community
Magma Digital have been instrumental in organising the PHPNW events and conferences since their inception in 2008. Our motivation to getting involved in PHPNW is that  we strongly believe in supporting the local web community and promoting best practice within our wider industry. We hope you have a great time at the conference and look forward to meeting you during the weekend. Don't forget to come and say hello at our stand.